CONTACT US 720-295-4233
---
What happens when I call Denver men's therapy?
Are you looking to find a therapist in Denver? We provide a free initial brief phone consultation. Our specialist will take the time to understand your goals and your needs. We will also outline how Denver Men's Therapy can help you reach your goals.  Based on the information you provide we will match you with the best Denver Men's Therapy team member. We will also find an appointment time that fits your schedule. It's that simple.
I don't have time to call, is there another way to schedule?
Denver Men's Therapy is all about making things convenient. We understand life is busy. You can also schedule an appointment online here. 
Why Denver men's therapy?
We're a confidential, specialized, yet easy-going counseling center for men looking to find therapy in Denver, Colorado. Each of our therapists has their own reasons for going into counseling especially for men, and the bottom line is that men deserve to have access to mental health and wellness that suits them as males and understands what it's like to be a guy these days.
Do You Take Insurance?
Our therapist Tad Lusk, LPC is our Medicaid provider. Learn more here.  All other team members do not take any insurance. We are an out-of-network provider. This means we can offer you a more personalized therapy service without the interference of an insurance company. A big reason we are out of network is that we value your privacy. Insurance companies require we give you a mental health diagnosis. This becomes part of your medical record. Many people are not uncomfortable with having a mental health diagnosis, that is a major reason people do not want to use their insurance benefits.
Out of network means that you will pay for counseling at the time of your session and seek potential reimbursement from your insurance. It's important to look at your benefits if you will be seeking reimbursement. We've had clients that receive 100% reimbursement and some that have no benefits. You can always use an HSA or FSA card for services. Also, most people have higher deductibles, so unless you have a major surgery planned, you may not hit your deductible. If you have to pay 100% up to your deductible, that means that you'll pay out of pocket for in-network and out-of-network, so it's about whether you want to decide on the best counselor or have your insurance decide.
If you want to use your insurance we can provide you with all the information needed to take to your insurance to negotiate out of network reimbursement.
How Much Does Therapy Cost?
We have a range of session fees to meet the needs of different financial situations. Our current fees are from $120-$170. Learn more about our team of men's therapists here.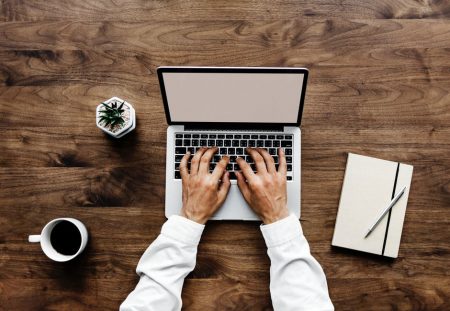 ---
Cancellation and missed appointment policy
The following is our late cancellation and missed appointment fee policy reflecting sound clinical and business principles in regard to personal responsibility and accountability:

Clients will be CHARGED the entire fee of the appointment for appointments scheduled between 7 am and 4 pm that are not canceled within 24 hours of the scheduled appointment.

Clients will be charged the entire fee of the appointment for appointments scheduled for the hours 5 pm through 8 pm that are not canceled within 48  hours of the scheduled appointment.

The client is responsible for payment of the entire late cancellation fee. If the client is able to reschedule the appointment during the week it was missed and at a time offered and convenient with the therapist schedule, the late cancellation charge will be waived.
Our address is located at 720 S Colorado Blvd #610s, Denver, CO 80246. Our phone number is 720.295.4233. Denver Men's Therapy counseling services are located near the Cherry Creek neighborhood of Denver.
---
Build the Life You Deserve | Let's Get To Work